Love makes the world go 'round: How to create a more diverse and inclusive classroom
Date posted
December 3, 2020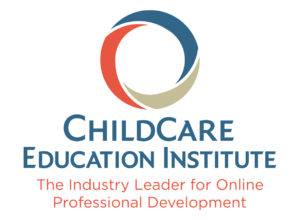 In recent months, there's been an increased call to address inclusion and diversity issues across the country. On the surface, it's not always apparent how these critical societal issues affect infants and toddlers, but they do.
As infants, children begin to tell themselves apart from others; toddlers are able to discern gender and racial differences; and preschoolers start to shape their identities. Most children this age also are more interested in what makes them different rather than the same as other children.
I'm Leslie Coleman, the education director of ChildCare Education Institute (CCEI), the nation's leading online professional development provider for early childhood education (ECE) professionals. Throughout my 25+-year career, I've created professional development courses on a wide variety of topics, including creating more inclusive learning spaces that foster open mindedness among students and teachers.
Children benefit greatly when inclusion and diversity is promoted in the classroom. It aids in their critical thinking, creativity and confidence, all which tremendously help their growth and development.
Below are three topics, as well as corresponding CCEI courses, that can help teachers create a welcoming environment for all students.
Create a multicultural classroom
Culture shapes so many facets of our lives. Some are surface-level things, including what we eat and wear, while others are much more ingrained, like deeply held beliefs about gender roles and family structures.
For many teachers, their classrooms are a melting pot with students from all different socio-economic and cultural backgrounds. That's why establishing an environment that values multiculturalism is the first step to creating a more inclusive space.
CCEI's Creating a Multicultural Environment explains multiculturalism, helps teachers define the goals of multiculturalism and ways to incorporate it into classroom activities. Additionally, this course addresses anti-bias education, an approach designed to increase understanding of differences and to actively challenge bias, stereotyping and all forms of discrimination.
Increase your cultural competence and the classroom will follow
At the beginning of 2020, the Census Bureau estimated that international migration would add one person to the U.S. population every 34 seconds. That's a lot of people, including families with small children, from disparate backgrounds.
Cultural competence is the ability to understand and effectively interact with people from different backgrounds. And that's so important for connecting with people from dissimilar upbringings and forming positive relationships with others.
Cultural competence in the classroom helps enable young people, as well as ECE teachers, to become more aware of our similarities and differences, which increases the sense of belonging among students.
CCEI's Cultural Competence in Early Childhood Education introduces concepts related to the ever-evolving field of cultural competence. This course includes recommendations for early childhood educators to strengthen their cultural competence and introduce these concepts to the children in their care.
Inclusion isn't just about racial, gender and multicultural acceptance
When the topic of inclusion and diversity arises, most people immediately think about race, gender and cultural differences.
However, it's essential to remember children with disabilities or developmental delays that impact their learning, social skills and behavior, also need to be accounted for when creating inclusive learning spaces. Supporting these students is just as important as anyone else who's part of your classroom.
The first step you should take is to familiarize yourself with the Americans with Disabilities Act (ADA). CCEI's Meeting the Requirements of the ADA provides child care professionals with a clear understanding of their legal and ethical responsibilities, as well as an overview of what inclusion looks like in an early care environment.
CCEI also offers An Introduction to Inclusion and Children with Special Needs, which helps teachers familiarize themselves with different types of special needs and begin to formulate a vision for inclusion to support children of all abilities and their families.
Building a diverse and inclusive classroom for all children is guaranteed to pay dividends. Both you and your students will benefit from a more collaborative learning environment where all children feel safe and accepted. For more information and additional courses on these topics, please visit: https://www.cceionline.com.
Leslie Coleman has over 25 years of experience in the early childhood education (ECE) field. She has held positions ranging from preschool teacher to professional development consultant for ECE professionals. Her training content is used to help educators reflect on and make enhancements to their interactions with children and families.