Back to Events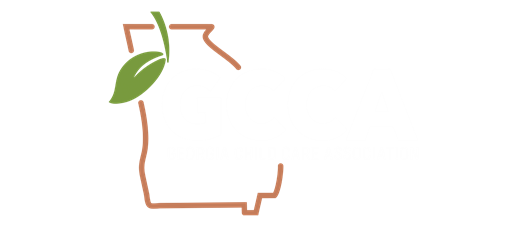 GCCA 2023 Spring Owners' and Directors' Conference
Unlock your Infinite Potential at our Spring Conference in Athens!
Friday, April 28, 2023
Event Details
Are you ready to Unlock your Infinite Potential for success at your school?
Join us for a full day of networking, discovery, information, fun, and connection! Begin the day with Breakfast Bites, sponsored by Clay, Innovative Administrative Services, and Phoenix Associates, Insurance.
Conference Sponsors will be on hand to share their services or products to help you operate your business most efficiently and effectively.
Don't miss our CEO Ellen Reynolds will share important updates and issues from our Legislative Session that affect you and your business.
Experts in our field will share information on various topics, such as staffing and support, operations, financial management, and more!
Meet up with your colleagues, old and new, as you spend the day learning and growing!
Lunch, parking, and up to 5.5 hours of BFTS training hours are included in the non-refundable registration.
GCCA thanks our Conference Sponsors as they support our members and our organization:
Gold Level Sponsors
Strawn & Co., Insurance
Playground
Childcare Finance
LineLeader by ChildcareCRM
EducatorsNOW
School Realty Advisors
SitterTree
Better Beans Branding
ChildCare Education Institute
Innovative Administrative Services
The Bus Center
Solutions 4 Child Care
himama
Silver Level Sponsors
Discount School Supply
PureFUN!
Hinge Advisors
Upkid

Bronze Level Sponsors
Kaplan Early Learning Company
ProSolutions Training
Lakeshore Learning
1Place ChildCare
FunScience
Focus on Function
Yancey Truck Centers
KangarooTime
ChildCare Careers
DECAL Scholars
Cl!x Photography
Tree Enterprises
For More Information:
Mary Lyons
Director of Programs
Georgia Child Care Association
(706)372-0750