Back to Events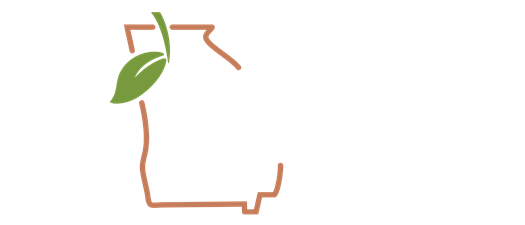 Sponsor Signup Only-GCCA 2023 Spring Owners' and Directors' Conference
SPONSORS only register here for our Spring Conference in Athens!
Friday, April 28, 2023
* Registration open until 4/21/23 at 12:00 PM (EDT)
Event Details
Are you ready to help our Owners and Directors discover their Infinite Potential?
Get ready for a great day of learning and networking with Owners and Directors across Georgia!
Join us for our 2023 Spring Conference at the UGA Center for Continuing Education in Athens!
Make plans to showcase your company's support of GCCA and its members, your products, or your services as ECE leaders in Georgia participate in this event.
For More Information:
Mary Lyons
Director of Programs
Georgia Child Care Association
(706)372-0750
GCCA thanks our Conference Sponsors as they support our members and our organization:
Gold Level Sponsors
Strawn & Co., Insurance
Playground
Childcare Finance
Lineleader by ChildcareCRM
EducatorsNOW
School Realty Advisors
SitterTree
ChildCare Education Institute
Innovative Administrative Services
Silver Level Sponsors
Discount School Supply
PureFUN!

Bronze Level Sponsors
Kaplan Early Learning Company
ProSolutions Training
Lakeshore Learning
1Place ChildCare
FunScience
Focus on Function
Yancey Truck Centers
KangarooTime
ChildCare Careers
DECAL Scholars