Childcare and Parenting Services (CAPS)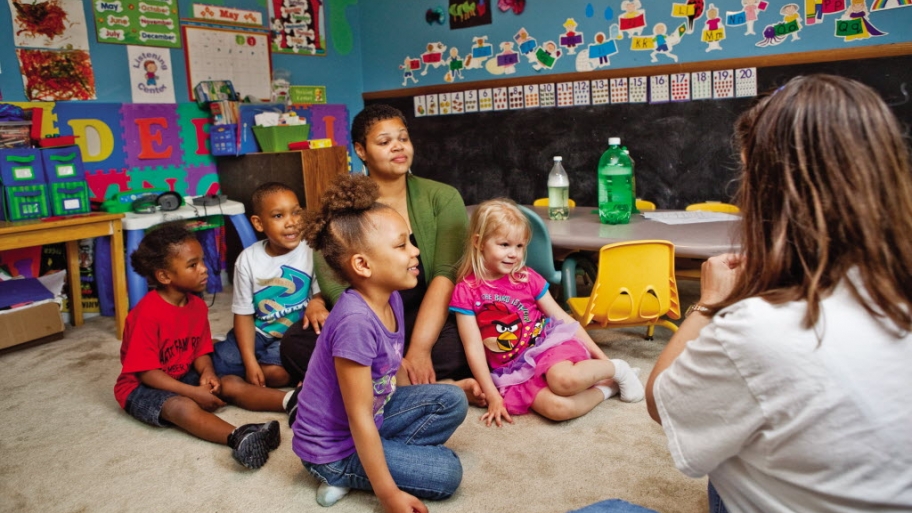 Per DECAL, in order to be eligible to receive CAPS, a child must be a U.S. citizen, or have established U.S. Citizenship and Immigration Services (USCIS) status as a lawfully admitted qualified alien. This can be found in CAPS policy, section 6.5 under Eligibility Requirements by clicking here. This policy is based on federal requirements that prohibit Child Care and Development Fund (CCDF) monies from being expended for the care of children that don't meet these citizenship requirements.
GCCA Membership has its benefits - when you're struggling with CAPS issues at your center, we can be your advocate. To become a GCCA member, click here.
---
Challenges of CAPS Funding
Georgia does NOT keep a waiting list for families needing child care assistance
The program is now restricted to 12 priority groups for new applicants and low income, hard working families will not be able to get help
Quality costs money yet the market rate reimbursement had not even kept up with modest rate increases
Programs are at risk of losing enrollment and closing their doors when CAPS funding is restricted or reduced
Families will be forced to quit working, seek unlicensed care or leave children at home
---
CAPS Goals
GCCA is working with DECAL to find a solution to the funding dilemma
GCCA is engaging legislators on the need for further investment
GCCA is educating our Congressmen for the need for waivers for Georgia for implementation of federal, costly mandates
---
Helpful Links for Providers
For more information on CAPS topics that matter to your business, click on the appropriate link below.
---
GCCA Worked for YOU for CHANGES in funding this past year
GCCA RECOMMENDATION: Lower family copays to make the CAPS scholarships more affordable and compensate providers for the difference in the lowered family copays.
DECAL RESPONSE: Currently, families must pay anywhere from 8% to 26% of their income as a CAPS scholarship co-pay, which is unsustainable for a family of four earning $25,000 (the current eligibility limit for a CAPS scholarship). Beginning this fall, DECAL will now cap the family copay at 7% for families receiving CAPS scholarships. Families will now fall in one of four copay tiers based on family income as a percentage of the federal poverty limit and will either pay $0, 3%, 5%, or 7% as the family copay for the CAPS scholarship. Beginning January 1, 2019, DECAL will increase the base rate for infant and toddler care from the 10th percentile to the 25th percentile of the 2016 market rate survey permanently.