Quality Rated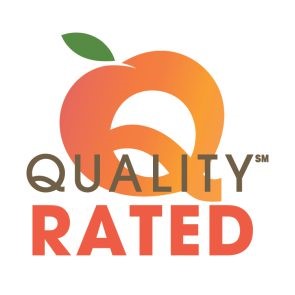 What is Quality Rated?
It is a systematic approach to assess, improve and communicate the level of quality in early and school-age care and education programs. Similar to rating systems for other industries, a Quality Rated assigns a quality rating to programs that meet a set of defined program standards. By participating in Georgia's voluntary Quality Rated, providers are demonstrating their goals of continuous quality improvement. Even providers that have met the standards of the entry Quality Rated levels have achieved a level of quality that is beyond the minimum requirements to operate.
---
Why is it Important to Participate?
Leads to improved quality of early care and education services and outcomes for Georgia's children
Research found positive associations between early care programs quality and child outcomes to promote school readiness (Vandell 2004)
Increase parents' understanding and demand for higher quality early education – MARKET DRIVEN and good for business
Increase professional development opportunities and rewards for early care practitioners and providers
Program is voluntary for providers and has tangible incentives to help a program increase materials, increased payments for CAPS through tiered reimbursement and a marketing advantage over the competition and bonus packets to help pay for the costs of quality.
In order to receive Childcare and Parent Services (CAPS) funding all eligible providers must be rated by December 31, 2020.
---
What are the Eligibilty Requirements?
Licensed for a minimum of 12 months
Compliant with Child Care Licensing Regulations
Compliant with Georgia's Pre K Program, not on probation
Compliant with Child and Adult Food Program and Summer Food Services
Registration of all staff members in the GA PDS
---
What Steps Do I Need to Take?

Click here to create an account and register for an orientation session
Submit your program's portfolio that describes your five critical areas of your program: Staff training, ratios, family engagement, health and physical activities and instructional practices and curriculum
Program observation using environmental rating scales for 1/3 of your program
Receive rating and potential bonus packages